This post originally appeared on neilpatel.com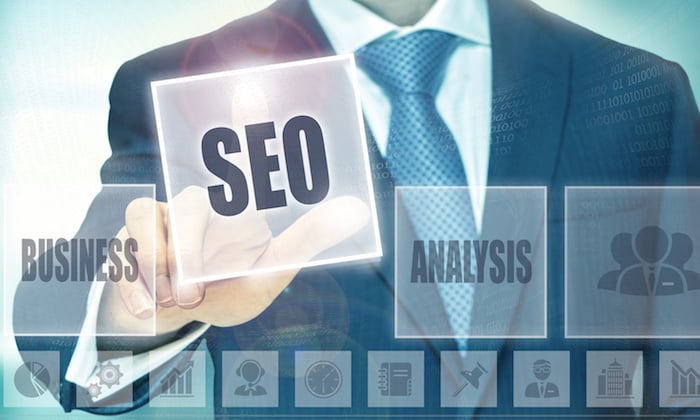 Are you interested in using SEO to build your brand? Or do you want to use SEO to get more leads and sales?
Most importantly do you want to avoid the common mistakes that hold back rankings?
Well today, I thought I would do something a bit different.
I wanted to break down how you can get a crash course in SEO.
Best of all I wanted to do so without you having to spend a dollar.
Today we are going to examine 10 guides and 5 courses that you can rely on to improve your SEO knowledge. Although some guides and courses have a similar title and focus, the information and advice provided in each one are both unique and valuable.
Let's get started!
8 SEO Guides
1. The Complete Beginner's Guide to SEO (Buffer) – Are you new to the world of SEO? In this case, a beginner's guide is exactly what you need (more of these to come).
Buffer's guide to SEO outperforms many others for a few key reasons:
It truly is for beginners, leaving advanced technical details out of the equation.

It's broken down into easily digestible sections, with each one providing a primary focus.

It's full of screenshots, videos, images, and infographics, all of which paint a clearer picture of what is needed to succeed.
In addition to this guide, there are links at the bottom for additional SEO information. For example, you can also visit the page entitled "5 Simple Ways To Improve Your SEO Today."
Buffer is best known for its social media tools, but this guide is all about SEO. As a beginner, you won't be disappointed with the information and advice.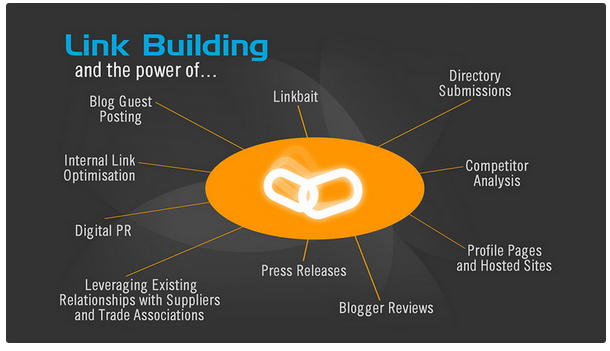 2. Search Engine Land's Guide To SEO (Search Engine Land) – There are SEO guides and then there are SEO GUIDES.
Search Engine Land leaves no stone unturned with this guide, providing every bit of information required to better understand the world of search engine optimization.
There are nine chapters, with each one broken down into an easy to follow format that's full of high quality, targeted information, and advice.
Chapters include:
Types Of Search Engine Success Factors

Content & Search Engine Success Factors

Site Architecture & Search Engine Success Factors

HTML Code & Search Engine Success Factors

Trust, Authority, Identity & Search Rankings

Link Building & Ranking In Search Engines

Personalization & Search Engine Rankings

Social Media & Ranking In Search Results

Violations & Search Engine Spam Penalties
There is more to SEO than meets the eye and it's clear to me that Search Engine Land realizes this. That's why its guide doesn't fall short in any key area. Every chapter builds off of the one before it, ensuring that you have a better grasp of SEO when you finally reach the end.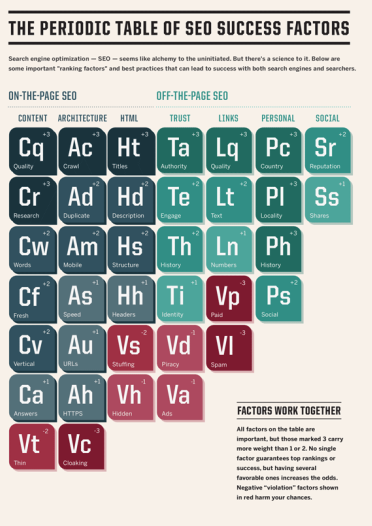 3. SEO Basics: Complete Beginner's Guide to Search Engine Optimization (WordStream) – Another beginner's guide, this one from WordStream is all about the basics.
Similar in form and function to the Buffer guide, WordStream set out to provide answers to a variety of SEO related questions.
Some of the primary points include:
The importance of SEO.

Best keyword research practices.

On-page and off-page optimization.

How to benefit from content marketing and link building.

How to track and measure results.
Every guide on this list is worth reading, but WordStream takes things to the next level, regarding the depth of the content. Best yet, the guide gets the point across without using complex jargon that beginners won't understand.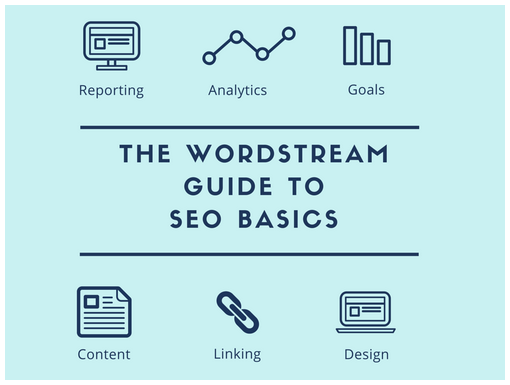 4. Search Engine Optimization Starter Guide (Google) – If you could learn SEO from one person or company who would it be? Most people will overlook the obvious answer: Google.
Everybody wants to rank higher in Google. After all, it's the search engine of choice for the majority of the world.
If you are new to SEO and you want to learn from the top dog, this starter guide will be your new best friend.
The primary benefit of this guide is that you don't have to worry about whether or not the information is accurate. You know that every point of advice is spot on, being that it comes from the master of all search engines.
With 32 pages of advice, ranging from SEO basics to mobile optimization, there is a reason why so many new marketers keep this guide close by at all times.
Just because you are new to SEO does not mean that you can afford to make mistakes. Google's Search Engine Optimization Starter Guide helps you get up and running in a fast, efficient and effective manner, all while avoiding common mistakes that have plagued millions before you.
5. The Beginner's Guide to SEO (Moz) – Moz is one of the top names in the SEO industry, and this guide reminds us why. Having been read more than three million times, the advice you receive is up to date and actionable.
There are 10 chapters that make up this in-depth guide, starting with "How Search Engines Operate" and leading to "Measuring and Tracking Success."
In between, you will pick up advice on why search engine marketing is important to your business, how to build links without being penalized, and common myths and misconceptions about SEO.
You can read the guide online or download the PDF.
As a big fan of Moz, I know that the value provided to readers is "for real." The Beginner's Guide to SEO deserves to be read from start to finish. Even if you have some knowledge of SEO, this guide can help sharpen your skills.

6. The Blogger's Guide to SEO (SEOBook) – No two people share the exact same goals for their website. For example, a blogger may not take the same approach to SEO as an e-commerce store.
SEOBook goes above and beyond in providing information solely for bloggers.
My favorite section is the one on "Why Blogs Are Different Than Static Websites."
Experienced internet marketers know the difference, but those who are new to this may be confused. Here is an excerpt from the section, showing the targeted yet simplified nature of the guide:
"SEO for a blog is different than SEO for most other websites, largely because of the social elements baked into blogging technology. SEO for blogs is more focused on giving people something to talk about and creating something worthy of attention."
As a blogger interested in SEO, you want to rely on advice that most closely matches your wants, needs, and goals. This is why this guide from SEOBook is a must-read. It's meant to give your blog's SEO a shot in the arm.
7. Everything You Need to Know About SEO (Quick Sprout) – You won't be an SEO beginner forever. When you are ready for the next step, this advanced SEO guide is a good place to start.
Here is how I describe the guide:
"The Most Extensive and Detailed Guide of Advanced SEO Techniques That Exists Today."
Every guide on this list is solid. Every guide should be read, when you have time because the information is presented in a unique manner.
But when it comes to the most in-depth and actionable information on advanced SEO techniques, I think this guide takes the cake.
It's not so much about the length (nine chapters), as it's about the depth and use of examples. Here is what I mean: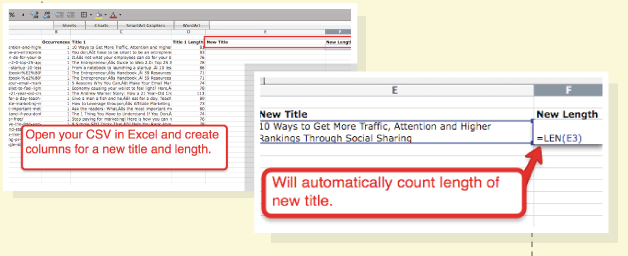 The guide doesn't just tell you to create an SEO friendly title. It doesn't just tell you how long your title should be. It gives you actionable advice on how to make changes for the better. On top of that, the screenshots give you a "visual" on exactly how you can make this happen.
There is a lot to learn when you get into the advanced details of SEO. This guide makes sure that you don't overlook something that could make or break your rankings.
8. The Beginner's Guide to Technical SEO (Quick Sprout) – Here is another guide I put together for people interested in SEO. But, instead of focusing on basic beginner stuff, I took a different angle. This guide is all about technical SEO.
The word "technical" should not scare you. This shouldn't be a reason for you to avoid SEO altogether, either.
This guide was written to help you understand technical SEO, ensuring that you are not scared of any aspect.
You will learn more about site speed, diagnosing common problems, mobile optimization, thin content and other related technical details.
Just as with my Advanced Guide to SEO, you'll find actionable advice and screenshots throughout. I have found that this helps my readers better digest and implement the advice provided.
For example, here is a screenshot explaining how to test your code:
It's easy to be intimidated by the technical aspects of SEO, but it's not as scary as it sounds. You need to understand that there is more to high rankings than building links. The technical aspects of your strategy will have an impact on results.
4 SEO Courses
1. Ecommerce SEO 101 Video Series (Shopify) – Here is how Shopify describes its e-commerce SEO course:
"Watch industry expert Helen Overland from Search Engine People teach online store owners about Search Engine Optimization, and give ecommerce SEO tips and advice."
This isn't a course for just someone with a general interest in SEO. It's a course for online store owners who want to improve rankings as a means of driving traffic to increase revenue and profit.
There are seven videos in the course, all of which are free to watch. Some of my favorites include:
Why is Your Store Not on Google?

How Does Google Rank Your Ecommerce Store?

Keyword Research: Which Search Phrases Should You Rank For?
The videos aren't so long that you get bored, but they are long enough to provide an inside look at the subject matter.
Online store owners understand that the difference between success and failure can rest solely on their ability to generate organic traffic. If you want to improve this area of your e-commerce business, the Shopify video series is a good jumping-off point.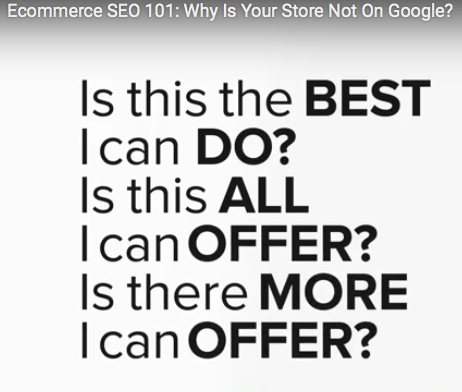 2. SEO Training Course by Moz (Udemy) – Moz once again finds itself on the list, this time with a training course offered through the Udemy platform.
This free training course teaches the tips and tricks that you need to implement a successful SEO strategy.
Think of this course as an extension of the company's beginner's guide to SEO. With five lectures and more than one hour of video content, you'll leave the course feeling better about how to rank your website.
The titles of the lectures are as follows:
Building a Monthly SEO Action Plan

5 Ways to Use Your Social Profiles for SEO

Keyword Targeting gets Tough!

Link Building with Twitter

Mapping Keywords to Content
This course is designed for marketers of all levels, so take the time to sign up and dive in. It's free, so you really have nothing to lose.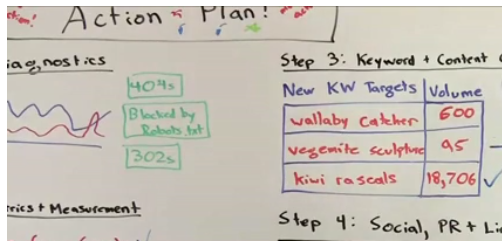 3. The ClickMinded SEO Training Course (ClickMinded) – The ClickMinded SEO Training Course wants to teach you how to generate 10x more traffic from Google. You read that right: 10 times more traffic.
With over 6,000 students, Tommy Griffith (SEO Project Manager at Airbnb) must be providing a high level of value.
The course includes actionable steps for improving these areas of your SEO strategy:
Keyword strategy

On-page optimization

Off-page optimization

Technical optimization

Competitive analysis

Algorithm updates
If you have any questions about SEO, or if you have concerns about decisions you have made in the past, this guide should be able to clear the air.
You can get started for free, but this only gives you access to the first section: Introduction to SEO.
For $997, one user can access the complete course, including bonuses. If you are part of a larger team, you may want to step up to the five user level, which costs $3,997.
Get started with the free trial to see if you like the course. From there, if it meets your standards, you can decide on an upgrade.
4. Free Download: On-Page SEO Template (HubSpot) – It's hard to categorize this as a traditional course, but it definitely fits the mold in some ways.
The On-Page SEO Template is available for free from HubSpot. It was designed with the purpose of helping marketers track on-page SEO elements.
With the template, you will have an easier time:
Tracking changes in one place.

Organizing your on-page SEO strategy.

Implementing SEO elements that drive results.

Coordinating keywords and pages without confusion.
As a free download, you should at least see if this template from HubSpot can provide you with any SEO value. You will probably find that it's good to keep nearby as you make on-page changes.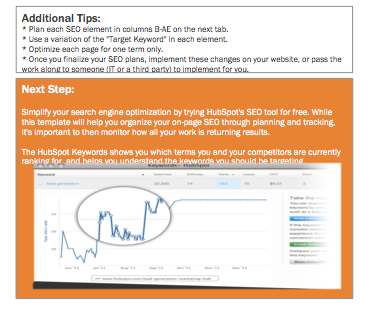 Conclusion
SEO knowledge will come in handy as you grow your online business. You may be holding yourself back by neglecting to learn more.
As we've explored in this post, there are many places to turn for help.
Maybe you don't have the time to read every one of these guides today. Maybe you don't have the time to sign up for each course. That's okay. As long as you add to your knowledge base over time, you will eventually achieve SEO success.
Now that you know which guides and courses are the most helpful, all that's left is to get started and enjoy the knowledge that you collect. You can also earn "official" certifications from Google and other outlets.
What are your thoughts on these guides and courses? Would you add any others to the list? Do you have experience with any of these?